Feel The Luxury With Uncompromised Quality
Feel The Luxury of Uncompromised Quality
Experience the Journey from
Ideation to Execution
Take a sneak peek behind the scenes and witness our meticulous work process. From generating innovative ideas to delivering top-notch interiors, we have been dedicated to fulfilling our clients' desired visions.
From a small dorm room to a duplex house or a massive mansion
we will deliver smart designs using our advanced technology
Even if it's the end of the world, our cabinets will still stand strong
Every panel we build will stay bubble free 24/7
Our state-of-the-art technology won't allow a sin- gle moisturizer to enter the core of our creation.
Let us share some of our irresistible facts about us
It's easier than you think
You'll meet our expert designers, and they will listen to your requirements. (No payment is required.)

With a range of designs, our designers will seek your approval and develop the design from start to finish. (Pay 5% of the estimated quotation.)
Once the order is placed, we will begin working on construction drawings. Upon your written approval, we will start procuring materials and preparing the site to commence work.

To ensure everything is on track, we'll provide you with a Gantt Chart. We'll also conduct 154 quality checks. (Pay 95% of the final quotation.)

Now that our installation is complete, you can move into your place.
Explore our enticing packages designed to suit your needs and preferences.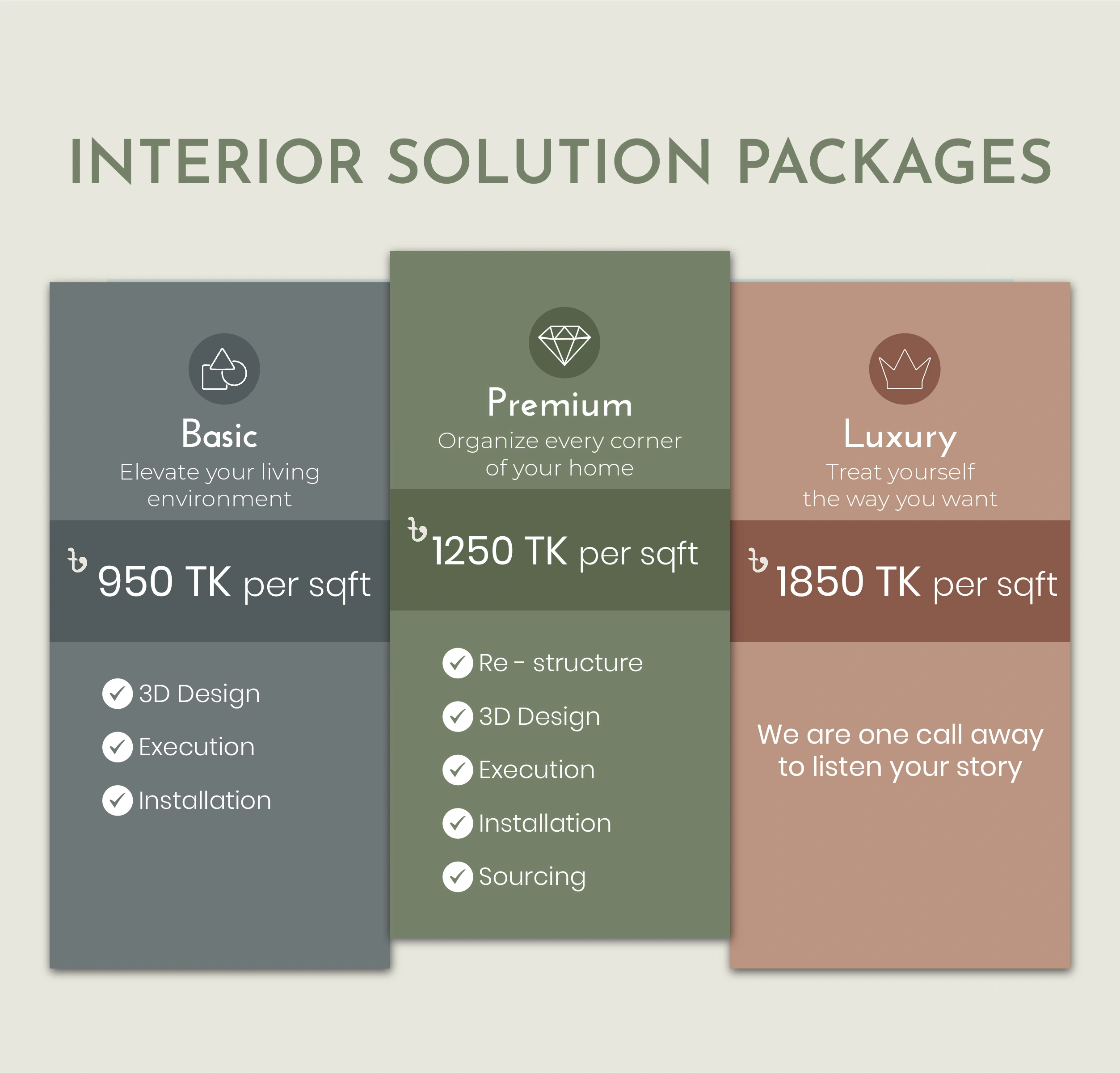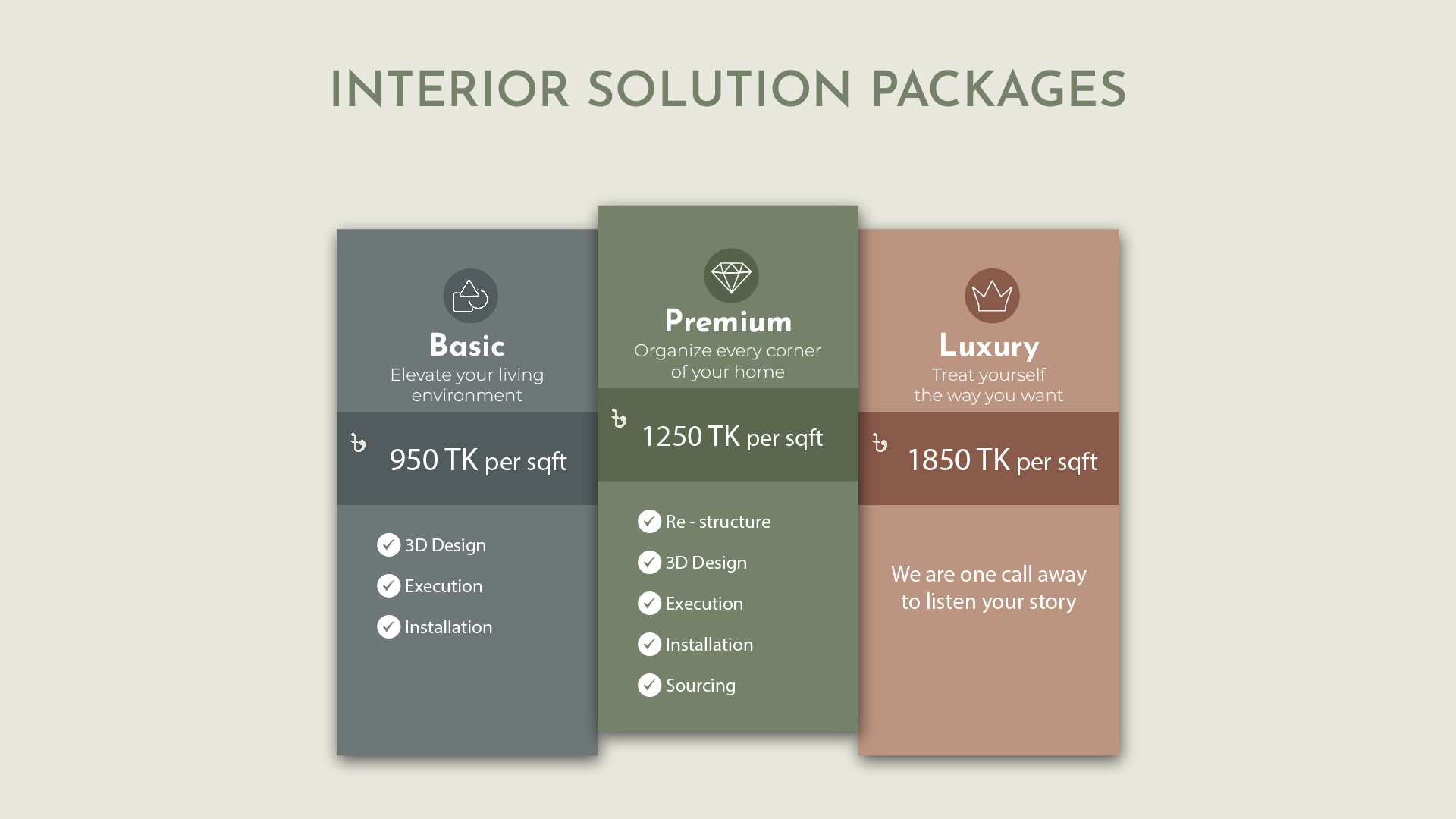 Let Us Bring Your Home Into Life